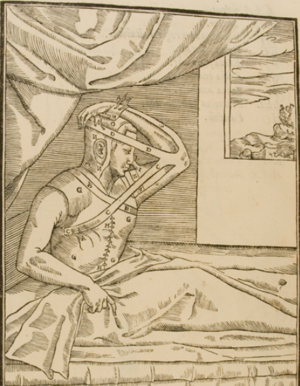 Details of the world's first ever nose jobs can be revealed after a 16th century book detailing the operation was sold at auction.
The incredibly rare work is written in Latin and illustrated with diagrams of the process in which the patient's nose was attached to a flap of skin from his upper arm.
The surgery - known as rhinoplasty - is considered a modern phenomenon but this book shows it was used over 400 years ago.
The skill, however, was mysteriously lost until the late 18th century when similar treatments were recorded.
Today, celebrities are keen to undergo nose jobs for reasons of vanity, with the late singer Michael Jackson one of the world's most famous people to have had them done.
But when this astonishing book was written, the operation was carried out to repair faces that had been wounded in battle