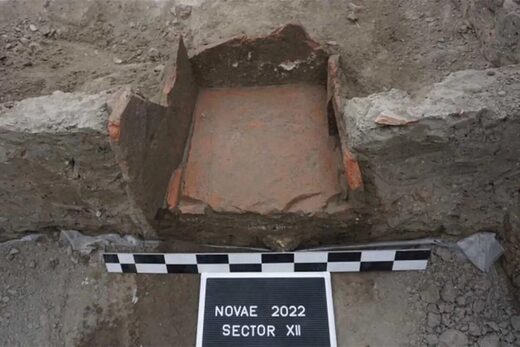 Fragments of wine glasses, bowls, and animal bones offer evidence for their last meal.
Roman soldiers occupying what is now northern Bulgaria along the Danube River had to deal with all manner of uprisings against the empire, but at least they could keep their wine reasonably cool. Archaeologists
have discovered
a 2,000-year-old built-in ceramic structure they believe was used to store wine and perishable foods.
It's a rare find and the second such "refrigerator" to be discovered at a former fortress at the archaeological site of
Novae.
The first was
found last year
: a container made of ceramic plates beneath the floor of a military barracks room. It was most likely used to store food, based on the ceramic vessels and small baked bone fragments found along with it, as well as charcoal and a bowl that may have been used to burn incense to ward off insects.