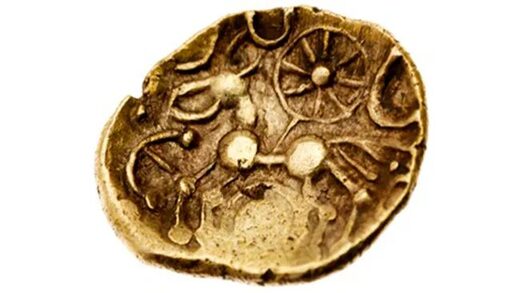 A gold coin minted by a little-known ruler in ancient Britain —
an Iron Age man who said he was as "mighty" as a god
— has been found by a metal detectorist and auctioned off in England.
The rare coin was discovered in March 2023 in Hampshire county and was auctioned Sept. 28 for 20,400 British pounds ($24,720), Spink auction house said in a series of statements.
A Latin alphabetic inscription on the coin bears the name "Esunertos," which can be translated as "mighty as the god Esos," (also spelled Esus)
the statements said.
The name itself is Gaulish, a language commonly spoken in the region at the time
,
John Sills
, an archaeologist at the University of Oxford's Institute of Archaeology who examined the coin before it was auctioned, told Live Science in an email.