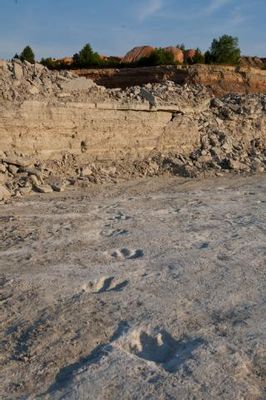 The discovery of a large field of dinosaur tracks in Arkansas has researchers busy using cutting-edge technology and traditional techniques to learn all that they can about the animals and environment that existed there 120 million years ago.
The track site, found in southwest Arkansas, covers an area of about two football fields and contains the fossilized tracks of several species and tracks from multiple animals of the same species, some of which have never been previously documented in Arkansas. The site will help researchers learn not only about the creatures that once roamed through the area, but also about the climate during the Early Cretaceous period 115 to 120 million years ago.
"The quality of the tracks and the length of the trackways make this an important site," said Stephen K. Boss, who led the National Science Foundation-funded project. Based on the rock in which the footprints were found, researchers have a good idea of what the climate would have been like.