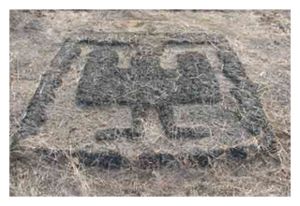 Rock sculptures dating back to between 4,000-7,000 BC have been found in a well-preserved condition in the forests near Kudopi village in Sindhudurg district of coastal Konkan region, an official said here Tuesday.
There are more than 60 big and small images of Mother Goddess, birds and animals, found in a single location of around 20,000 square feet, considered one of the biggest such concentration anywhere in the country, Satish Lalit, leader of an expedition team which made the discovery last May, said.
"Though similar carvings have been found in other parts of India, this is the first find on a red soil laterite plateau. These are petro-glyphs unlike the picto-graphs found in places like Amravati," Lalit, a member of Rock Art Society of India (RASI), said.
With this significant historical find dating back to over 6,000 years from now, Sindhudurg district, around 490 km from Mumbai on the Maharashtra-Goa border, will be catapulted onto the global rock-art map.
Last week (Nov 17) Lalit, who is also the media advisor to Maharashtra Chief Minister Prithviraj Chavan, presented his findings before the RASI's 17th National Congress held in Badami, Karnataka.