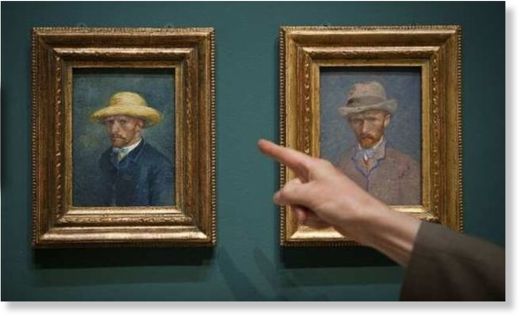 Art researchers at Amsterdam's Van Gogh Museum said Tuesday they have "discovered" a work by Dutch painter Vincent van Gogh -- long thought to have been a self-portrait -- was in fact a picture of his younger brother Theo.
"According to current opinion, Vincent van Gogh never painted his brother Theo, on whom he was dependent," the Van Gogh Museum said in a statement.
But senior researcher Louis van Tilborgh now believed the 1887 painting of a man wearing a light-coloured hat and a dark blue jacket was in fact Van Gogh's brother Theo, Vincent's junior by five years.
"The conclusion is based on a number of obvious differences between the two brothers," said the museum, pointing out dissimilar features including the neatness of the subject's beard and his round-shaped ear, "something Vincent did not have."