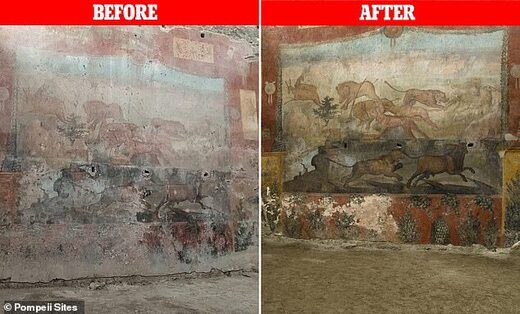 A stunning fresco in the garden of Pompeii's Casa dei Ceii (House of the Ceii) has been painstakingly
laser-cleaned and touched up with new paint
by expert restorers.
The artwork — of hunting scenes — was painted in the so-called 'Third' or 'Ornate' Pompeii style, which was popular around 20-10 BC and featured vibrant colours.
In 79 AD, however, the house and the rest of the
Pompeii was submerged
beneath pyroclastic flows
of searing gas and volcanic matter from the eruption of
Vesuvius
.