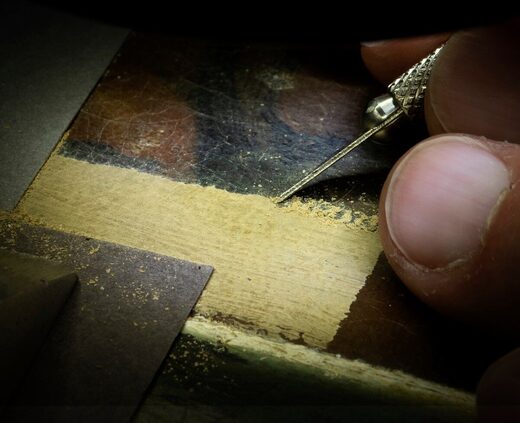 The female figure in Johannes Vermeer's
Girl Reading a Letter at an Open Window
(1657-59), art historians have long known, is not exactly alone in the room. As early as 1979, x-rays revealed a painting of a full-length cupid hanging on the wall behind her, partly shielded by a silky green trompe l'oeil curtain pulled to the side. This picture-within-a-picture, a hallmark of the artist's opulent renderings of Dutch interiors, was further confirmed using infrared photography.
But until recently, experts assured us Vermeer had painted over the chubby
amorini
himself. In 2019, laboratory tests led to a
shocking discovery
: the cupid imagery was covered up by someone other than the artist, likely decades after its completion. Conservators at the Gemäldegalerie Alte Meister (Old Masters Picture Gallery) in Dresden, where the painting has resided for over 250 years, decided to return the work to its original state, removing the layers of varnish and overpaint concealing the original composition.