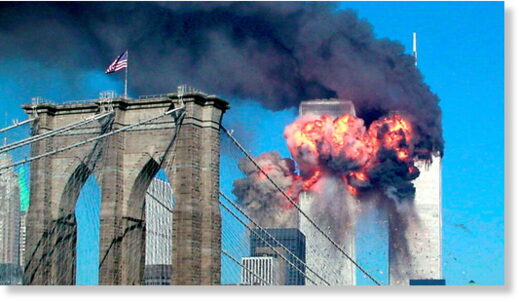 The release of a White House report put together the year before the 9/11 attacks reveals there was a growing fear of terrorist attack during this period. And it begs the question why more wasn't done to prevent one.
A previously
secret report
authored in January 2000 by senior members of the White House's then-national security team, which concluded that US intelligence was ill equipped and ineffective in the face of a major and ever-growing domestic terror threat, has at last been declassified.
Dubbed the 'Millennium Alert After Action Review', it was compiled at the behest of the National Security Council's Counterterrorism Security Group, by representatives of each of the US government's counterterrorism and security agencies, after a major planned terror attack was
thwarted
at the end of 1999.
Ahmed Ressam, an Algerian living in Canada, was caught attempting to cross the border into Washington state in a car laden with explosives. He later admitted to the FBI that he'd been trained at an Al-Qaeda camp in Afghanistan and intended to bomb Los Angeles Airport on New Year's Eve.
The Bureau made dozens of arrests, questioned an enormous number of individuals and placed hundreds under surveillance countrywide over the course of the ensuing investigation, although proving the targets in question were terrorists, let alone had terrorist connections, proved elusive.
A
feared wave
of incendiary attacks during millennium celebrations that year didn't materialise, although the sense that a major incident of some kind was inevitable pervaded the White House, leading to the review's compilation.