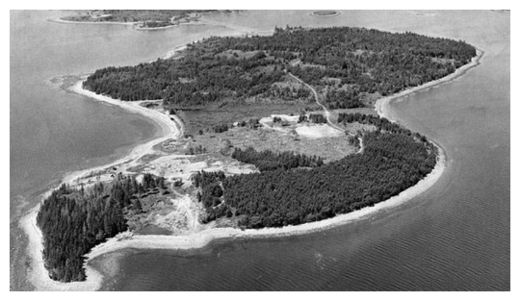 Bridgewater - Petter Amundsen looks upon the beautiful fresh snow that has blanketed the world around the Evangelical Lutheran chapel, where he plays the organ.
It's an incongruous setting, given the conversation in which he is engrossed.
Amundsen is in Norway, where his day job as chapel organist means he has played for King Harald V and Queen Sonja. But he's talking about what has gripped his heart for the last 10 years - uncovering the secrets of Oak Island in Mahone Bay.
His efforts culminated in a film released in Norway last year that will be shown in London this spring, but the amateur cryptologist is making plans to show it beforehand in Nova Scotia.
The film will debut in 40 theatres in England beginning April 23, though Amundsen would like a screening in Chester on April 13, a year to the day after its release in Norway.
Amundsen has made three trips to film on Oak Island since 2003, the most recent in 2011. He believes the movie will generate interest in Oak Island and boost tourism in the region.