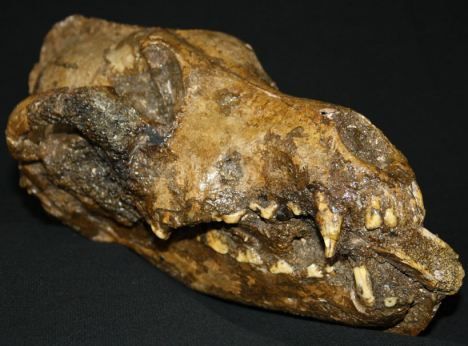 Palaeontologists have unearthed the remains of three prehistoric dogs, including one with the bone from a mammoth in its mouth, a finding they claim could be an early indication of man's relationship with his best friend.
A team, led by the Royal Belgian Institute of Natural Sciences, claims that the brains of the paleolithic dogs were also removed after their death which could indicate a human's attempt to release the animals' spirits.
This is because the dog skulls show evidence that humans perforated them in order to remove the brains, and as better meat was available, it's unlikely that the brains served as food, the team says.