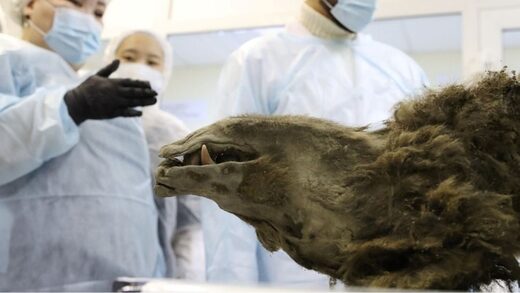 A perfectly preserved, mummified bear found entombed in the Siberian permafrost in 2020 isn't what scientists thought it was, a new analysis reveals. It turns out that the eerily intact carcass is much younger than first assumed and belongs to an entirely different species.
Reindeer herders unearthed the remains, which include the bear's
intact skin, fur, teeth, nose, claws, body fat and internal organs, on Bolshoy Lyakhovsky Island, a remote Russian island located in the East Siberian Sea
. Researchers named it the Etherican bear, after the nearby Bolshoy Etherican River.