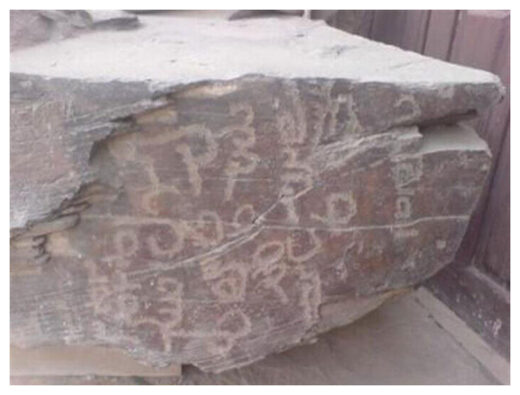 Tehran -
A prehistorical petroglyph, which bears Pahlavi script written by ordinary people of the time, has recently been found during an archaeological survey in Teymareh region of Khomein county, central Iran.
"This is the sixth petroglyph, engraved with Pahlavi script, which has so far been found in the highlands of Teymareh. And the petroglyph is estimated to date back to 2,200 years ago," IRIB quoted Iranian archaeologist Mohammad Nasserifard as saying on Wednesday.
"The difference between this inscription and other inscriptions of the Pahlavi script discovered in Iran, (which have been inscriptions ordered by monarchs and rulers) is that these manuscripts belong to ordinary people and those who were far from the power and governments," Nasserifard explained.
Pahlavi is a particular, exclusively written form of various Middle Iranian languages. Pahlavi compositions have been found for the dialects/ethnolects of Parthia, Persis, Sogdiana, Scythia, and Khotan.
Talking about the significance of the relics, the top archaeologist said "From the content of their texts, we can learn about the social and anthropological views of the Iranian people who lived in this region about two millennia ago."
"Therefore, the texts of these inscriptions are first-hand documents that can help researchers to discover more about the life of ordinary people who lived in this region some 2,200 years ago."