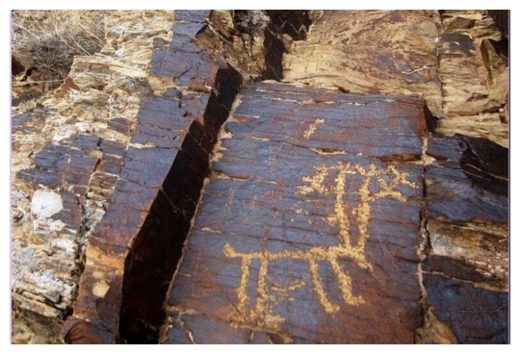 Tehran - Some prehistorical residents of the Iranian plateau migrated to the Americas,
an Iranian archaeologist and researcher says based on evidence from similarities between the petroglyphs and cave painting symbols in central Iran and the ones found in the Americas.
"After years of exploring ancient paintings inside Iran's caves and mountains and other parts of the globe, amazing achievements have been made in this regard," Mohammad Nasserifard told IRNA in an interview released on Tuesday.
"The ancient paintings of cave walls and mountains in Iran have been compared with ones in other parts of the world, their similarities in appearance and motifs have been 'amazing', according to quotes by professors Jan Brouwer and Gus van Veen," Nasserifard said, adding "His research and findings are presented to enthusiasts and researchers for the first time."
The archaeologist underlined that such petroglyphs may be a missing link in human history and arts.
"Appearance similarities, artistic styles, and uniform themes of ancient petroglyphs and cave paintings of this land (Iran) reveal many missing links in human history and arts one of which is the resemblance of ancient artifacts in Iran with ones found in the American continent."
"The discovery of equestrian motifs with leopard-like horses in Iran, which the Indians called 'Appaloosa', is one of the reasons for this migration, which can be seen on the walls of caves and mountains of Qasr-e-qand and Neyshekar regions which date from 11,000 years ago. They are similar to the leopard-like horses of Baluchestan."