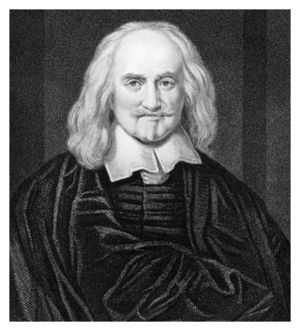 A newly discovered document, written by one of Europe's most famous philosophers, Thomas Hobbes, reveals a plan that, if successful, could have turned the tide of one of England's bloodiest wars.
In the words of Hobbes, the plan would prevent the "ruine of the English nation." The document was written during the height of the
English civil war,
a series of conflicts between 1642 and 1651 that saw King Charles I (and later his son
Charles II
), pitted against his country's parliament.
Hobbes, whose work encompassed politics, history, law, physics and mathematics, was a strong supporter of the king. And in the newfound document, discovered among papers of English writer John Evelyn in the British Library, Hobbes proposes a plan to win the war by getting the head of the parliamentary navy, Earl of Warwick Robert Rich, to defect.
Hobbes had sent his document to Evelyn's father-in-law, Richard Browne, who acted effectively as the king's ambassador to France. The handwriting is identical to Hobbes',and the document itself is marked "Proposition. E. of Warwick &ct. T. H."
"We don't have any other document of this kind from Hobbes' pen," Noel Malcolm, a senior research fellow at All Souls College, University of Oxford, told LiveScience in an interview. Malcolm explained that Hobbes' political writing tended to be fairly abstract. "Here, you see him get his fingers dirty in
real-life politics."
The document, and Malcolm's analysis of it, are published in the most recent issue of
The Historical Journal.