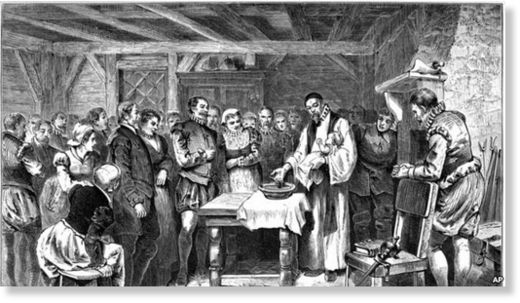 Twice in American history, entire groups of people have suddenly disappeared - to the point that archaeologists and anthropologists today cannot say where they went or what happened to them.
One was the first boatload of English settlers in the New World. In 1587, they established a colony on Roanoke Island, off the Atlantic coast of what is now the state of North Carolina. The settlement had great difficulties with food and hostile Indians, so its governor went back to England to get supplies and arms.
When he returned, the whole colony of about 100 people had vanished without a trace. All that was left in what became known as the Lost Colony was the word "ROATAN," carved into a tree. The Roatans were Indians in the area.
The second mystery evolved several hundred years earlier, and several thousand kilometers to the west, in what is now the state of Colorado, past the Rocky Mountains in a place called "Mesa Verde" - "green table" or tabletop in Spanish.
A mesa is a long, flat-topped mountain, rising above a valley. About 1,900 years ago, this one was the home of a native people that today's Navajo Indians call the Anasazi - the ancient ones.