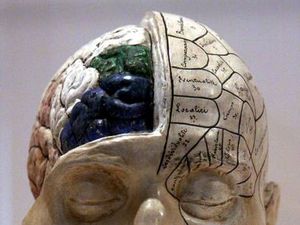 Is the human species doomed to intellectual decline? Will our intelligence ebb away in centuries to come leaving our descendants incapable of using the technology their ancestors invented? In short: will Homo be left without his sapiens?
This is the controversial hypothesis of a leading geneticist who believes that the immense capacity of the human brain to learn new tricks is under attack from an array of genetic mutations that have accumulated since people started living in cities a few thousand years ago.
Professor Gerald Crabtree, who heads a genetics laboratory at Stanford University in California, has put forward the iconoclastic idea that rather than getting cleverer, human intelligence peaked several thousand years ago and from then on there has been a slow decline in our intellectual and emotional abilities.
Although we are now surrounded by the technological and medical benefits of a scientific revolution, these have masked an underlying decline in brain power which is set to continue into the future leading to the ultimate dumbing-down of the human species, Professor Crabtree said.
His argument is based on the fact that for more than 99 per cent of human evolutionary history, we have lived as hunter-gatherer communities surviving on our wits, leading to big-brained humans. Since the invention of agriculture and cities, however, natural selection on our intellect has effective stopped and mutations have accumulated in the critical "intelligence" genes.