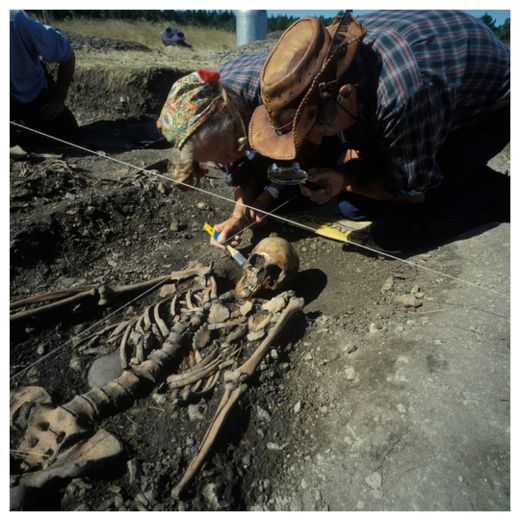 An analysis of 5,000-year-old genetic material from preserved human remains found in Sweden suggests that people moving from southern to northern Europe spread agriculture across that continent long ago.
In addition to agricultural know-how, the intrepid farmers brought their genes: They interbred with hunter-gatherer communities to create modern humans living in Europe today.
"Genetic variation of today's Europeans was strongly affected by immigrant Stone Age farmers, though a number of hunter-gatherer genes remain," study researcher Anders Götherström, of Uppsala University in Sweden, said in a statement.
The results of this study, to be published in the April 27 issue of the journal
Science,
match up well with previous archeological evidence of farming in Europe.