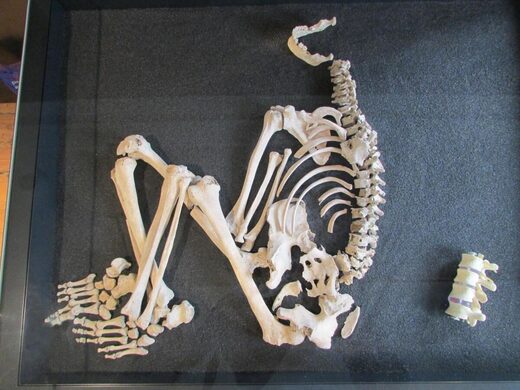 A new study of the skeleton of an Iron Age man with the first known case of tuberculosis in Britain has shed new light on his origins.
Archaeological excavations at Tarrant Hinton, Dorset, between 1967 and 1985 uncovered a variety of evidence for settlement between the Iron Age and the Roman period. Possibly the most significant discovery was the skeleton of an Iron Age man whose
spine displayed signs of tuberculosis (TB). The man, who died between 400 and 230 BC
, is in fact the earliest case of TB ever found in Britain.
In a new study, chemical analysis of the man's bones and teeth, carried out by the University of Southampton for the Museum of East Dorset, has finally answered some key questions about his origins. The results show that the man arrived in Dorset as a child, around the age of eight. His family came from an area of Carboniferous Limestone outside Britain, somewhere to the south or west. The skeleton is now on permanent display at the newly-refurbished Museum of East Dorset in Wimborne (currently closed due to COVID-19 restrictions).