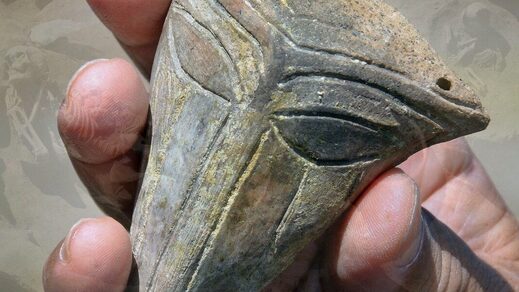 This year's archaeological season at the oldest salt mining center in Europe, which
dates back to the 5 - 4th millennium BC and became the first prehistoric town on the continent
, is now over. The site is located near the present town of Provadia (northeastern Bulgaria) and has been studied for years. Due to the Covid-19 pandemic, archaeologists' work began later this summer, but the season was extremely successful.
The latest find by Prof. Vasil Nikolov and his team is a mass grave. Days ago, while exploring the bottom of an evaporation pool,
archaeologists came across 6 skulls, including children's
. It is not known whether the people buried there were killed in some of the attacks against the fortress city, or whether it was an internal conflict over salt, which was used as currency at the time.