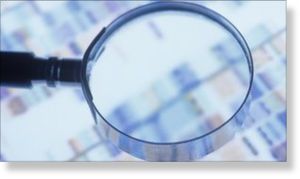 Experts are asking people from north-east Wales to provide a DNA sample to discover why those from the area carry rare genetic make-up.
So far, 500 people have taken part in the study which shows 30% of men carry an unusual type of Y chromosome, compared to 1% of men elsewhere the UK.
Common in Mediterranean men, it was initially thought to suggest Bronze Age migrants 4,000 years ago.
Sheffield University scientists explain the study at Wrexham Science Festival.