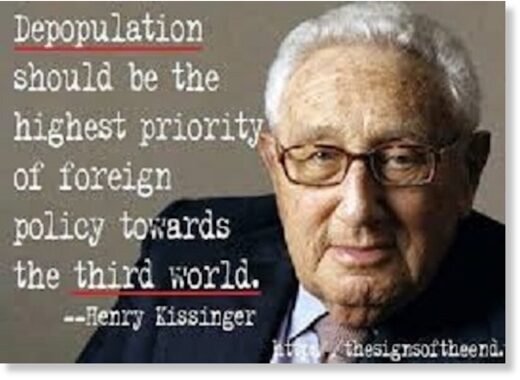 When writing of the evils of globalisation, many authors focus on the commercial aspects such as privatisation, with other primarily political components such as the loss of national sovereignty, the destruction of cultures and civilisations and of the family, morality and societies, being perhaps not ignored but not seen or included as integral parts of the same picture. It doesn't appear widely recognised that
one fundamental pillar of globalisation, of our imminent New World Order in fact, is an astonishingly vigorous and vicious attempt to eliminate not only the world's surplus poor but to depopulate the entire non-white world.
This essay is an introduction to the origins of depopulation.
Emma Goldman
Emma Goldman was a Jewish Communist Bolshevik, anarchist, escapee from an insane asylum, conspirator to violence and murder, trouble-maker and nymphomaniac, and not necessarily in that order. From her teen-age days, Goldman studied the Bolshevik anarchists, leading her imagination to images of a social order with freedom of action unrestricted by man-made law. Goldman quickly came to support politically motivated murder and violent revolution, and the assassinations of politically significant individuals, as a tool for social change. She became a firm proponent of violence whenever words failed to do the job, an attitude some historians describe as 'propaganda of the deed', i.e. if they won't listen to us, we will kill them. According to the Jewish Womens' Website,
"Desiring a state of absolute freedom and believing it would never come about through gradual reform, Goldman and her comrades advocated complete destruction of the State."
[1]