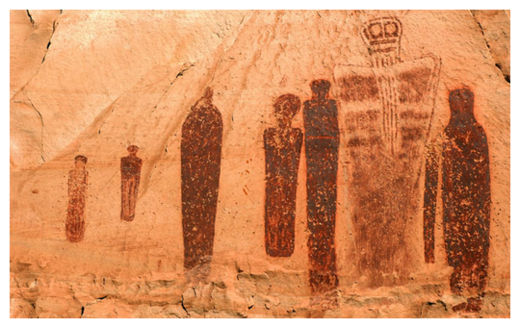 When priests at the temple complex of Chavín de Huántar in central Peru sounded their conch-shell trumpets 2,500 years ago, tones magnified and echoed by stone surfaces seemed to come from everywhere, yet nowhere. The effect must have seemed otherworldly, but there was nothing mysterious about its production.
According to archaeologists at Stanford University, the temple's builders created galleries, ducts, and ventilation shafts to channel sound. In short, the temple's designers may have been not only expert architects but also skilled acoustical engineers.
The findings add to a growing body of research suggesting that sound meant more to our ancestors than archaeologists once realized. We live in a sound-saturated society, full of iPods, thunderous special effects in movies, and thousand-watt car stereos.
New discoveries in the young field of acoustic archaeology hint that just as we create elaborate sonic environments with our electronics, the ancients may have sculpted their soundscapes as well. Like many artistic endeavors, their efforts may have been rooted in an attempt to reach the divine.