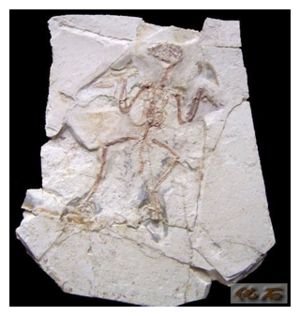 Fake fossils are duping scientists and museums, a senior paleontologist has warned, after a scholar was forced to retract a controversial essay that stated the cheetah originated in China.
According to Li Chun, associate researcher at the Institute of Vertebrate Paleontology and Paleoanthropology under the Chinese Academy of Sciences, counterfeits are now widespread and have become a serious risk to genuine study projects.
"I believe many scholars are victims of fake fossils," he said, before estimating that more than 80 percent of marine reptile specimens on display in Chinese museums "have been altered or artificially combined to varying degrees".
"Without professional training in paleontology, it's impossible for researchers to recognize fakes from the real thing."
Li's alert follows the debunking last month of an essay co-authored by Huang Ji, a Chinese scientist, and Danish researcher Per Christiansen in 2008 about an alleged new species of cheetah.
The key piece of evidence was a fossilized skull unearthed in Gansu province that dated back 2.5 million years.
"Primitive Late Pliocene Cheetah, and Evolution of the Cheetah Lineage," which appeared in 2009 in
The Proceedings of the National Academy of Sciences of the United States,
an international journal, stated the "new species" was the oldest cheetah ever found, which overturned people's belief that the animal originated in North America.
On Aug 21, the journal published a retraction.