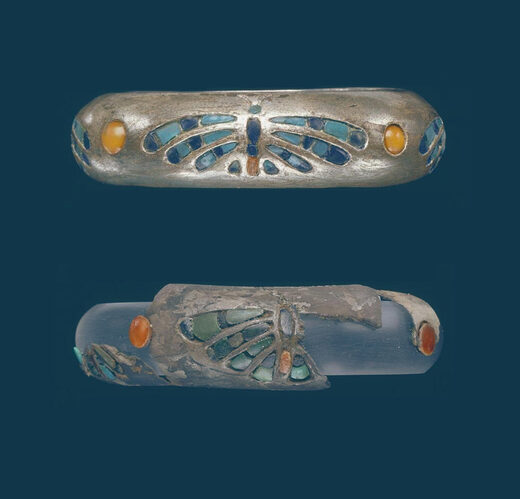 Silver artifacts first appeared in Egypt during the 4th millennium BCE but the original source then, and in the 3rd millennium, is unknown.
Ancient Egyptian texts don't mention any local sources, but an older view, derived from the presence of gold in silver objects, plus the high silver content of Egyptian gold and electrum, holds that silver was derived from local sources.
An alternative view is that silver was imported to Egypt, possibly via Byblos on the Lebanese coast, owing to many silver objects found in Byblos tombs from the late fourth millennium.