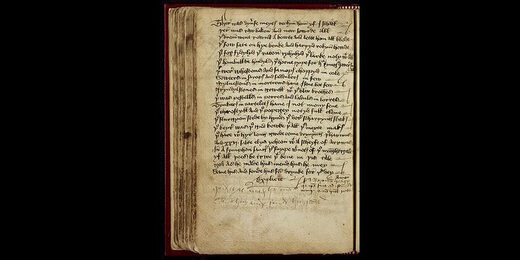 In the year 1,480, a household cleric and tutor to a noble family named Richard Heege went to a feast where there was a minstrel performing a three-part act. Heege recorded as much as he could remember, opening with "By me, Richard Heege, because I was at that feast and did not have a drink."
That is illustrative of where the story goes from there — a performance relevant to the humor enjoyed in Britain today, and one which colors the high Middle Ages as a time of artistic liberty, social mobility, and vigorous nightlife.
Heege's booklet contains three texts gleaned from the jester's material: a Hunting of the Hare story featuring a killer rabbit, a mock sermon in prose in which three kings eat so much that 24 bulls explode out of their stomachs and begin sword fighting, and an alliteration nonsense verse entitled The Battle of Brackonwet.