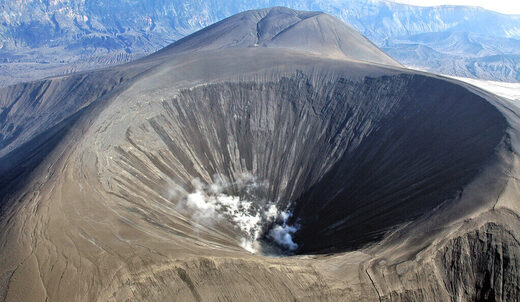 The assassination of Julius Caesar on the Ides of March in 44 B.C.E. triggered a 17-year power struggle that ultimately ended the Roman Republic leading to the rise of the Roman Empire. To the south, Egypt, which Cleopatra was attempting to restore as a major power in the Eastern Mediterranean
, was shook by Nile flood failures, famine, and disease. These events are among the best known and important political transitions in the history of western civilization. A new study reveals the role climate change played in these ancient events.
An international team of researchers, including Yale's
Joe Manning
, used historical accounts and climate proxy records — natural preservers of an environment's history (such as ice cores) — to uncover evidence that
the eruption of Alaska's Okmok volcano in 43 B.C.E. caused global climatic changes that sparked the period's political and social unrest and ultimately changed the course of ancient history
. The research was published June 22 in the journal Proceedings of the National Academy of Sciences.