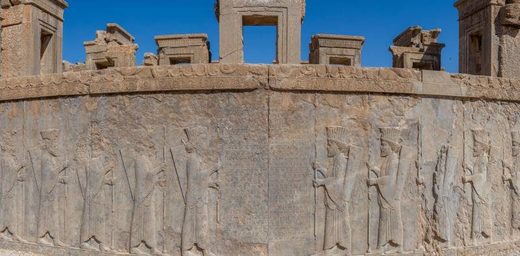 It is a little-known piece of history that Saddam Hussein was a great fan of ancient Mesopotamian literature. His enthusiasm for epics written in cuneiform - the world's
oldest known form of writing
- can be seen in his own efforts at writing political romance novels and poetry. Hussein's first novel,
Zabibah and the King
, blended the
Epic of Gilgamesh
with the
1001 Nights
, and was adapted into a television series and a musical.
Indeed, the Iraqi dictator was said to be so immersed in his novel-writing that he left much of the military strategising to his sons leading up to the 2003 war. He
continued writing
in prison, using a card table as a writing desk. This example from the modern genre of "
dictator literature
" provides an unusual insight into the diverse reception of cuneiform literature in the modern day.
The decipherment of cuneiform in the late 18th century, a tale of academic virtuosity and daring, revealed a "forgotten age" and challenged the traditional, biblical view of history. One scholar was even put on trial for heresy for the wonders he uncovered in the translated script.
For over 3,000 years, cuneiform was the primary language of communication throughout the Ancient Near East (roughly corresponding to the Middle East today) and into parts of the Mediterranean. The
dominance
of the cuneiform writing style in antiquity has led scholars to refer to it as "the script of the first half of the known history of the world". Yet it disappeared from use and understanding by 400 CE, and the processes and causes of the script's vanishing act remain somewhat enigmatic.