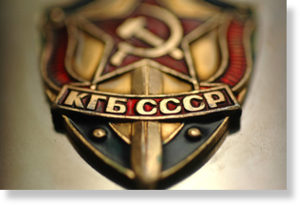 Whether or not there was in fact any Russian "hacking" of the 2016 U.S. presidential election, it is not possible to deny the ineptness and incompetence of the CIA in dealing with this issue. The public statements of its leading figures as well as the declassified reports released to the public so far have only further discredited the CIA leadership in the eyes of objective observers and impartial intelligence specialists. Any student in the top 25 percent of my classes could have written a segment on the RT TV channel included in the recent report. And I am sure that he or she would have used more recent sources than the fall of 2012.
[1]
It is mind-boggling to think that the U.S. taxpayers have been subsidizing this kind of shoddy work with tens of billions of dollars every year.
How many hospitals and schools could have been built and how many people could have obtained decent health care and received university scholarships on this money! There is no doubt in my mind that all those responsible for this tragic waste of money and other resources must be fired and replaced by conscientious individuals whose expertise will rise above political opportunism.
This is not the first time that the CIA has proven to be woefully inadequate to protect the key national security interests of the U.S. In fact, it appears that its biggest and most damaging failure took place in the 1950s when the formidable Soviet intelligence agency, the KGB, penetrated it by recruiting an insider who was never discovered. It all went downhill from then on.