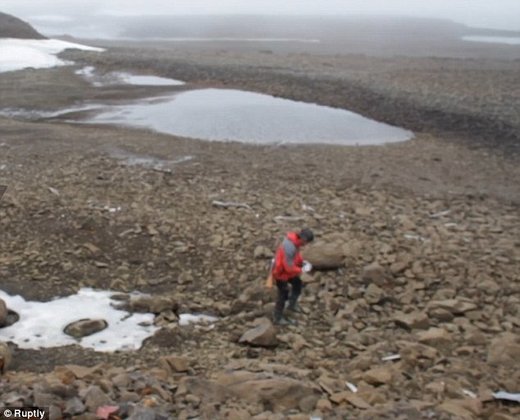 A secret Nazi-era tactical base has been discovered by Russian researchers on the island of Alexandra Land in the Arctic Circle, located 620 miles from the North Pole.
The site, code-named
"Schatzgraber"
or
"Treasure Hunter"
was built by Nazis in 1942 - a year after Hitler invaded Russia - and was primarily used as a tactical weather station that was crucial in planning the strategic movements of Nazi troops, warships and submarines.
"Before it was only known from written sources, but now we also have real proof," said Evgeny Ermolov, a senior researcher at the Russian Arctic National Park, in a statement. The written source Ermolov referenced is the book
"Wettertrupp Haudegen,
" published in 1954, and written in German.