A Victorian dress decorated with 1,000 real beetle wings is set to go back on display following 1,300 hours of painstaking conservation work carried out by a team led by Zenzie Tinker.
A stage costume worn by Ellen Terry, one of the most celebrated and glamorous actresses of the Victorian age, has now returned home to Smallhythe Place in Kent - now a National Trust property.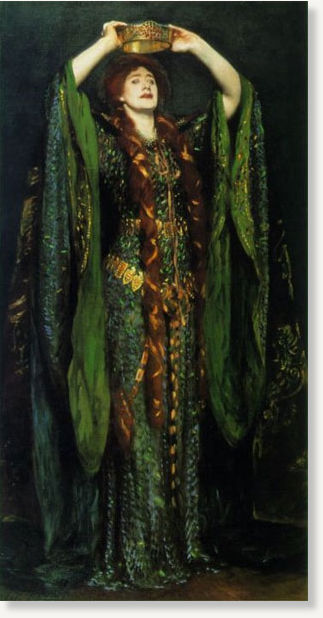 The emerald and sea green gown, covered with the iridescent wings of the jewel beetle (which they shed naturally), was worn by Ellen when she thrilled audiences with her portrayal of Lady Macbeth at London's Lyceum Theatre in 1888.