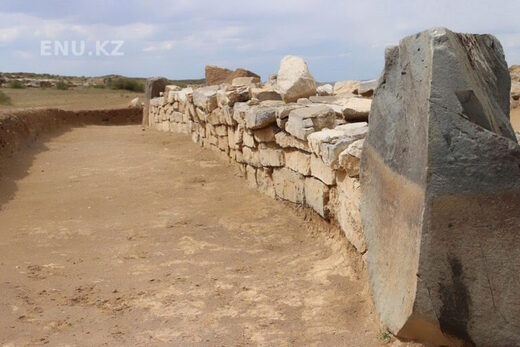 An ancient pyramid decorated for a 'cult of the horse' was unearthed in Kazakhstan
A large Bronze Age pyramid has been discovered in Kazakhstan, the country's Ministry of Science and Higher Education reports.
The structure — which dates back to the 2
nd
millennium BC — is unlike anything that has been found in the Eurasian steppes before — and may have been linked to an ancient horse cult.
"This is a very complex construction," Ulan Umitkaliyev, Head of the Eurasian National University's Archaeology and Ethnology Department, said in a
press release
. "The steppe pyramid was built with great precision, it is hexagonal.
"There are thirteen meters and eight rows of stones between each face. It is a very sophisticated complex structure with several circles in the middle."