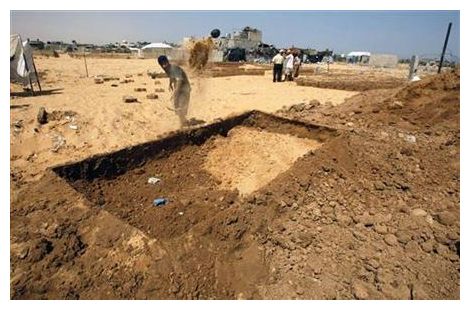 Khan Younis - Five thousand years of fascinating history lie beneath the sands of the Gaza Strip, from blinded biblical hero Samson to British general Allenby.
The flat, sandy lands on the Mediterranean's southeastern shore have been ruled by Ancient Egyptians, Philistines, Romans, Byzantines and Crusaders.
Alexander the Great besieged the city. Emperor Hadrian visited. Mongols raided Gaza, and 1,400 years ago Islamic armies invaded. Gaza has been part of the Ottoman Empire, a camp for Napoleon and a First World War battleground.
But archaeology here does not flourish.
"The only way to preserve what we discover is to bury it until the proper tools are available," says Hassan Abu Halabyea of the Gaza ministry of Tourism and Archaeology.
"We lack the capability, the support and the proper materials needed to maintain this historical site or that. We bury it to preserve it from destruction," he says.