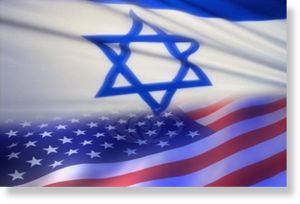 Prior to the fascist, destructive, genocidal US-UK-Israeli occupation of Iraq, Sunni and Shia, Muslims and Christians, Arabs and Kurds lived together in a harmonious atmosphere of brotherhood and unity that paralleled that of occupied Palestine before the Zionist occupation in 1948. It is egregious, disgusting, despicable, ignorant, absurd and erroneous on every factual basis to assert that the aforementioned ethnic and religious groups are now massacring each other, when in reality, they are being massacred by the murderous occupation armies.
Dividing Iraq via partition and driving it into a hell of ethnic cleansing was a Zionist plot that was originally designed in 1982 by Israeli foreign policy advisor Oded Yinon (1). The policies for destabilizing Iraq were reestablished in the 'Clean Break' papers written for mass murderer Benjamin Netanyahu by Zionist spy Richard Perle and several Zionist war criminals including Douglas Feith, David Wurmser, Meyrav Wurmser and Robert Loewenberg (2). Agents of the international terrorist group known as Mossad have been operating in Iraq as early as the 1950s, when the Zionist entity engaged in a false flag campaign of terror against the Iraqi-Jewish community (3). It has always been the absolute goal of the illegitimate usurping entity to destroy Iraq as a nation, so it can bring its 'Greater Israel' dream to fruition, settling its colonial extremists on the banks of the ancient Tigris and Euphrates rivers.
The bloody travesty of humanity that occurred on October 31st, 2010 which left 58 Iraqis dead in the Sayedat al-Najat Cathedral in Baghdad (4) was not the work of Al-Qaeda. The gunmen didn't belong to Islamic State of Iraq. The homicidal shooters weren't even Iraqi. The best way to honor the victims of senseless violence is to expose the truth of the attack. And the truth is, this massacre has Zionist fingerprints all over its blood-drenched structure.