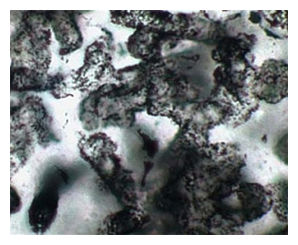 Microfossils found in Australia show that more than 3.4 billion years ago, bacteria thrived on an Earth that had no oxygen, a finding that boosts hopes life has existed on Mars, a study published Sunday says.
Researchers from the University of Western Australia and Oxford University say the remains of microbes, located in ancient sedimentary rocks that have triggered debate for nearly a decade, have been confirmed as the earliest fossils ever recorded.
The sample came from the remote Pilbara region of Western Australia, a site called Strelley Pool, where the microbes, after dying, had been finely preserved between quartz sand grains.
Pilbara has some of the planet's oldest rock formations, set down in the so-called Archean Eon when the infant Earth was a primeval water world, with seas that were the temperature of a hot bath.