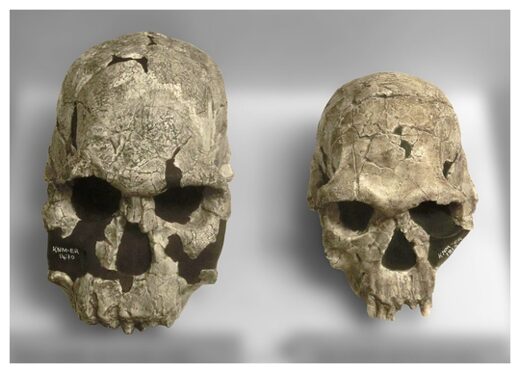 We're so used to the idea of being the only people around that it seems outlandish to think that not so long ago in our evolutionary history, multiple types of humans occupied various landscapes. The environments of the Paleolithic, or Stone Age, were dynamic. Populations moved, interacted, and sometimes
even interbred
. As archaeological methodologies and available technologies become more sophisticated, we're able to "see" the lives of these human populations with more and more nuance, making the world of the Paleolithic more like a living tableau than a frozen museum diorama.
So, how many different types of humans have there been? It's a big question, and anthropologists have yet to agree on an answer.
A big part of the debate is that there are very few specimens for anthropologists to work from. Take a moment to picture the whole spectrum of modern humans' body sizes and shapes, and imagine trying to re-create that using the skeletons of just a handful of random individuals. Researchers have unearthed fossils from about
6,000 hominins in total
. Only a handful have yielded any genetic evidence.
Researchers try to work out which ones represent novel species, sometimes from a single skull or just a finger bone. The work is hard and can be contentious.
Each scientific name bears a genus term followed by a species term. In the human family tree, the genus
Homo
goes back about 3 million years and includes more than a dozen named hominin species (including modern humans,
H. sapiens
). The extended hominin family, including the genus
Ardipithecus
, goes back some 6 million years.
Here are five hominins who contributed to the story of human evolution that you may be less familiar with, showing just how diverse the ancient human landscape has been.