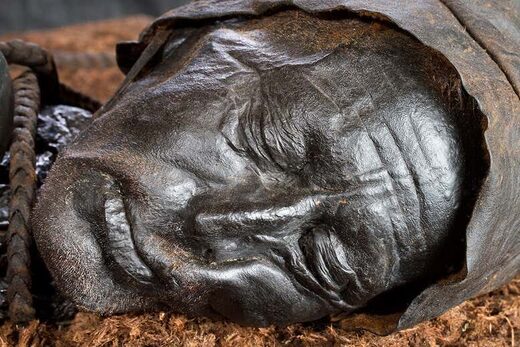 An ancient man ate a simple meal of cooked cereals and fish before being hanged and dumped in a bog 2400 years ago.
Tollund Man
was roughly 40 years old when he died in what is now Denmark. He was probably offered as a
human sacrifice
, and the peat bog he was buried in mummified his body in extraordinary detail.
Dozens of other Iron Age Europeans were sacrificed in the same way
, and they are collectively referred to as "bog bodies".
Danish scientists first analysed Tollund Man's intestinal contents shortly after his body was discovered in 1950.
They found 20 plant species and one species of parasite.