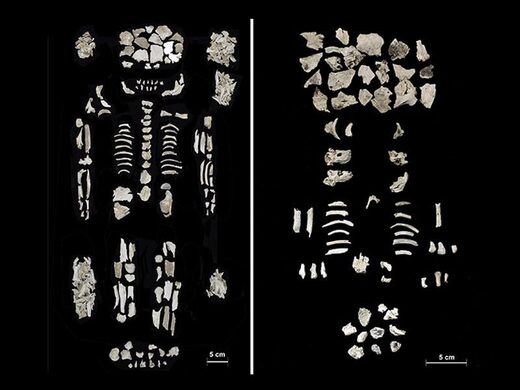 More than 20 years ago, researchers conducting excavations ahead of construction of a supermarket near Budapest, Hungary, discovered a Bronze Age cemetery filled with cremation urns. Though cremation typically preserves fewer details than standard burials, a new type of chemical analysis has enabled archaeologists to pinpoint an odd urn out: grave number 241.
The urn contains the remains of not one, but three individuals: a pair of twin fetuses and their high-born mother
, as reported this week in the journal
PLOS One
.
In use between roughly 2200 and 1450 B.C.E., the Szigetszentmiklós-Ürgehegy cemetery is linked to the enigmatic Vatya culture, which thrived on agriculture, farming and trade. (Bronze, gold and amber grave goods found at the site can be traced to trading partners across Europe.) So far, researchers have excavated 525 burials.
But as Laura Geggel reports for
Live Science
,
several thousand have yet to be investigated, making the graveyard one of the largest Bronze Age cemeteries known in Hungary
.