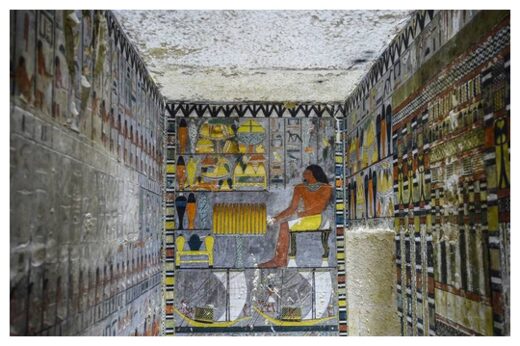 The mummified corpse of an ancient Egyptian nobleman named Khuwy, discovered in 2019, showed the
ancient Egyptians were carrying out sophisticated mummifications of their dead 1,000 years earlier than previously thought.
The mummified body of a high-ranking aristocrat named Khuwy, discovered in 2019, was proven to be far older than previously thought, making it one of the
oldest Egyptian mummies ever unearthed.
It has been dated to the Old Kingdom, demonstrating that mummification processes were highly advanced 4,000 years ago.
The discovery was featured in a 2020 episode of National Geographic's
Lost Treasures of Egypt
.
Dr. Salima Ikram, a professor of Egyptology at the American University in Cairo and one of the primary researchers in the recent study, told The National that "circumstantial evidence" suggested the mummy dated from the Old Kingdom.
The intricacy of the body's mummification method and materials - particularly its very fine linen dressing and high-quality resin - was supposed to have taken 1,000 years to produce.