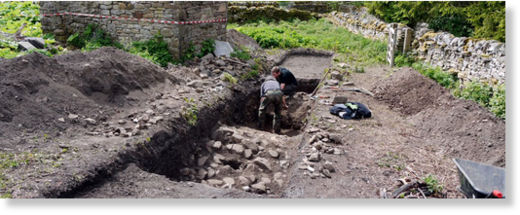 A castle that was once one of the most important buildings in the North Pennines and the gateway to the Bishop of Durham's great deer park of Stanhope, is now revealing its secrets after centuries as a forgotten ruin.
Fifty volunteers from the North Pennines AONB Partnership's Altogether Archaeology and backed by the Heritage Lottery Fund and English Heritage are busy uncovering the ruins of Westgate Castle in Weardale.
From the 13th until the early 17th century, Westgate Castle served as the 'west gate' into the Bishop of Durham's great deer park, and functioned as an administrative headquarters for the Bishop's extensive estate encompassing the Old Forest of Weardale.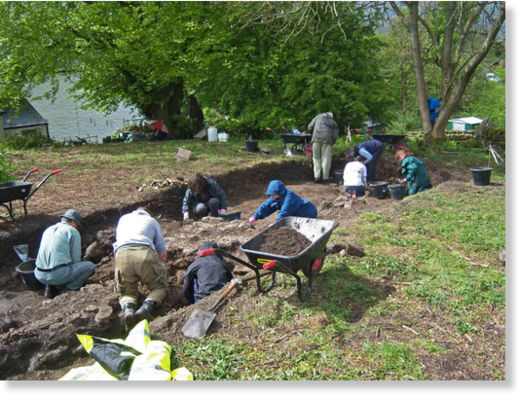 By the mid 17th century it lay in ruins and its masonry was quarried for new buildings.
Paul Frodsham, the North Pennines AONB Partnership's Historic Environment Officer said: "Today, nothing of its masonry survives above ground, but recent geophysical survey suggests that substantial walls survive buried below the surface. We're not aiming to excavate the entire site, but just to uncover a sample of what survives in order to help inform plans for its future".