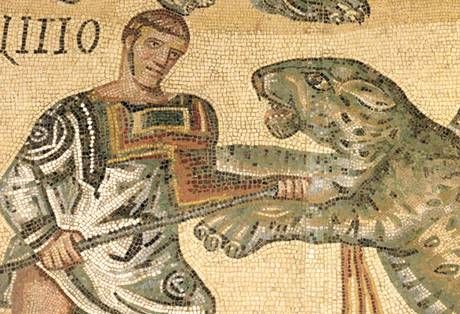 Eighty skeletons - including one apparently killed by a large carnivore - found close to city centre
Archaeologists investigating an ancient Roman burial site in Britain have identified what may be the world's best preserved remains of gladiators and other arena fighters who entertained audiences through bloody confrontations with wild animals.
Eighty skeletons have been unearthed at the site in Driffield Terrace, south west of the centre of York, over the past decade. One man appears to have been killed by a large carnivore - almost certainly a lion, tiger or bear. Others have weapon impact damage and many of them have specific features, including marks on their bones, consistent with tough training regimes.