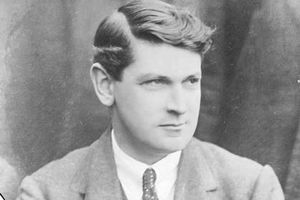 Russian embassy says Lenin spoke English with Irish accent
Enda Kenny has received support from the most unexpected quarter after his Michael Collins gaffe - with the Russians backing him.
The Irish PM had to backtrack after telling a commemoration honouring Collins that the famous Irish rebel had brought Soviet leader Vladimir Lenin to Ireland.
Kenny was forced to backtrack and admit that there was no evidence to support the theory that Lenin had visited the country at the invitation of Collins.
But now a report in the Irish Independent says that the Russians have offered Kenny some diplomatic support in the row.
The Russians have even claimed that there is proof that communist boss Lenin spoke English with an Irish accent.