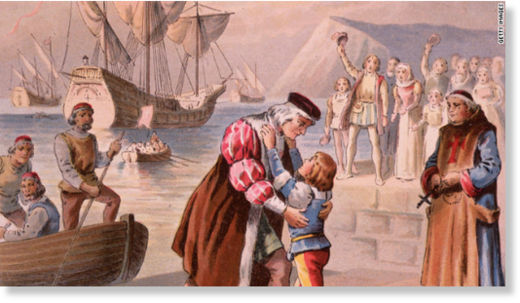 Today marks the 508th anniversary of the death of Christopher Columbus.
Everybody knows the story of Columbus, right? He was an Italian explorer from Genoa who set sail in 1492 to enrich the Spanish monarchs with gold and spices from the orient. Not quite.
For too long, scholars have ignored Columbus' grand passion: the quest to liberate Jerusalem from the Muslims.