His jaw must have dropped when he examined the material before him. It was a rare find. So rare, in fact, that, if what he was looking at was really what he thought it could be, it would be the first and only evidence of soft body tissue from an early
hominin
ever discovered.......soft tissue from an early (possible) pre-human ancestor nearly 2 million years old. The find was part of the remains uncovered by paleoanthropologist Lee Berger of the University of the Witwatersrand and his colleagues when they discovered fossils of
Australopithecus sediba
, a possible precursor to our earliest human ancestors (the Homo genus) in the Malapa cave system of South Africa.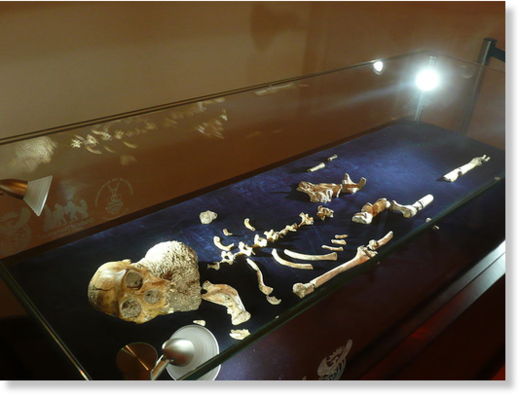 "I was standing with Lee in his lab looking at what might be
australopithecine
skin" said Dr. John Hawks, a paleoanthropologist with the University of Wisconsin - Madison. "I'm not talking about an imprint of skin, like a skin cast. These appear to be thinly layered, possibly mineralized tissue"[1].