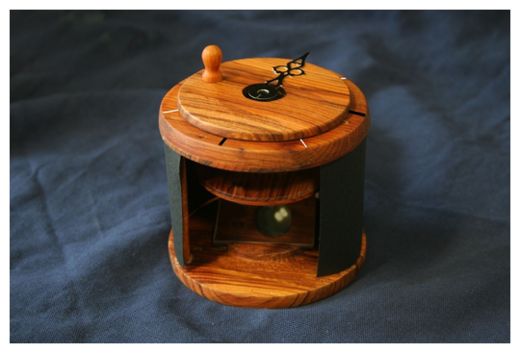 Before the invention of the magnetic compass, navigating with a sundial would have been difficult, particularly on overcast days. Ancient Viking lore suggests that they had a magical tool to find the sun, even when the star was hidden.
Researchers have now discovered the crystal that would have made such a magical apparatus possible. The Vikings could have used a common calcite crystal, called an Icelandic spar, to find the sun in the high latitudes where they would have had to
battle long twilights and cloudy skies
to navigate. This special "sunstone" could find the direction of the sun even when it was out of view because it plays a trick with the light.
"The
Vikings
could have discovered this, simply by choosing a transparent crystal and looking through it through a small hole in a screen," study researcher Guy Ropars wrote in an email to LiveScience. "The understanding of the complete mechanism and the knowledge of the
polarization of light
is not necessary."