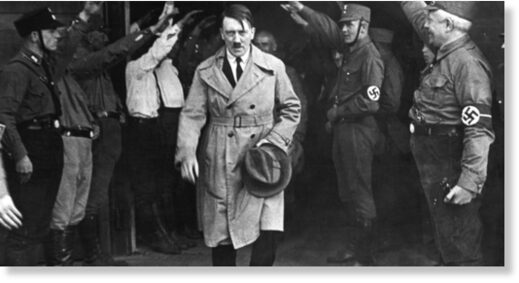 In Cambridge University Press's new book
Social Darwinism,
Jeffrey O'Connell and Michael Ruse tackle an issue that I have written about extensively: the connections between Darwinism and Nazi ideology. Unfortunately, however, as far as I can tell, they ignore almost everything I have written (I have to say "almost" because they do quote from a blog post I wrote). To be sure, they do cite my book,
From Darwin to Hitler: Evolutionary Ethics, Eugenics, and Racism in Germany
, though I cannot tell if they read a line of it, because they never discuss any specific material from the book. Worse yet, they do not even cite my later books,
Hitler's Ethic: The Nazi Pursuit of Evolutionary Progress
(2009) or
Hitler's Religion: The Twisted Ideas that Drove the Third Reich
(2016), even though these are the most thorough and important scholarly books that deal with the topic of Hitler's social Darwinism.
In their chapter on "The Hitler Problem"
they make the completely untenable assertion that Hitler did not believe in evolution at all
. As is obvious from their citations, the way they came to this conclusion was by reading Robert Richards's works, especially
Was Hitler a Darwinian?
(Richards answers his question with a resounding, No!).
An Avalanche of Evidence
My book,
Hitler's Ethic
, contains an avalanche of evidence that Hitler believed in evolution,
including human evolution
. My later book,
Hitler's Religion
, contains a chapter, "Was Hitler a Creationist?" that directly refutes Richards's false arguments. Here I can only provide a few tidbits, but if anyone wants more evidence, including explicit refutations of Richards's claims, please consult these works.
Let me give some examples of Hitler's belief in evolution and social Darwinism from a variety of sources: Hitler's
Mein Kampf
and his
Second Book
, his speeches, his monologues, and testimony from his associates.