A new study reports genome-wide data of ancient Italian individuals to trace the origins of the Etruscans and their contribution to later populations.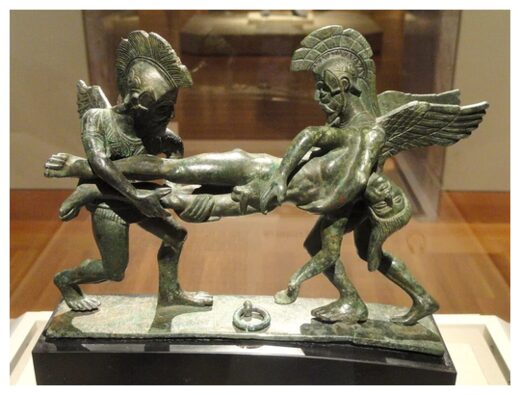 Researchers present the first comprehensive ancient DNA data retrieved from peoples culturally affiliated with the iconic Etruscans in the journal
Science Advances
, settling a long-lasting debate on the origins of this highly skilled and enigmatic culture
The Etruscan civilization, which flourished during the Iron Age in central Italy, has intrigued scholars for millennia. With remarkable metallurgical skills and a now-extinct, non-Indo-European language, the Etruscans stood out from their contemporary neighbors, leading to intense debate from the likes of the ancient Greek historian Herodotus on their geographical origins.
Now, a new study by a team of scholars from Germany, Italy, USA, Denmark and the UK, sheds light on the origin and legacy of the enigmatic Etruscans with genome-wide data from 82 ancient individuals from central and southern Italy, spanning 800 BCE to 1000 CE.
Their results show that the Etruscans, despite their unique cultural expressions, were closely related to their Italic neighbors, and reveal major genetic transformations associated with historical events.