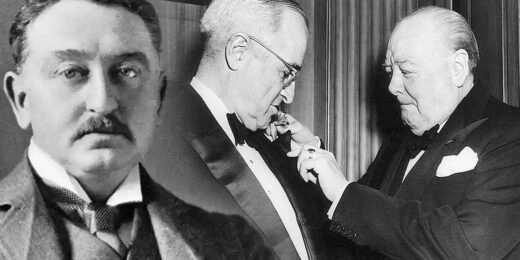 On February 4, 2021 an incredible array of original documents were published
online
anonymously featuring the largest array of evidence that British Intelligence, GCHQ and MI6 operating through a multitude of front organizations like Bellingcat and the Integrity Initiative have been working non-stop for over 6 years to undermine Syria, Russia and an array of other sovereign nation states. These documents can be found
in full here.
For those who may not know,
The Integrity Initiative
is an anti-Russian propaganda outfit funded to the tune of $140 million by the British Foreign office.
The exposure of the British hand behind the scenes affords us a unique glimpse into the real historical forces undermining America's true constitutional tradition throughout the 20th century, and also the organic formation of a world of sovereign republics from the 19th century to the present.
One of the biggest obstacles to seeing this modus operandi run by the British Empire is located in the belief in a mythology which has become embedded in the global psyche for over half a century and which we should do our best to free ourselves of.