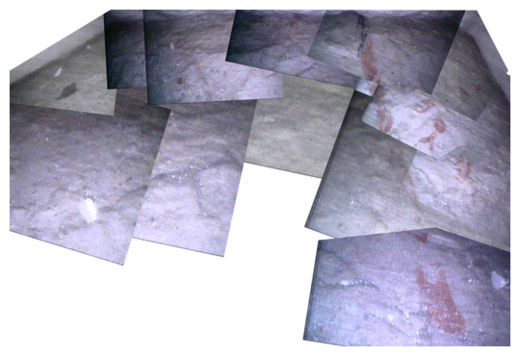 A robot explorer sent through the Great Pyramid of Giza has begun to unveil some of the secrets behind the 4,500-year-old pharaonic mausoleum as it transmitted the first images behind one of its mysterious doors.
The images revealed hieroglyphs written in red paint that have not been seen by human eyes since the construction of the pyramid. The pictures also unveiled new details about two puzzling copper pins embedded in one of the so called "secret doors."
Published in the
Annales du Service Des Antiquities de l'Egypte
(ASAE), the images of markings and graffiti could unlock the secrets of the monument's puzzling architecture.
"We believe that if these hieroglyphs could be deciphered they could help Egyptologists work out why these mysterious shafts were built," Rob Richardson, the engineer who designed the robot at the University of Leeds, said.
Built for the pharaoh Cheops, also known as Khufu, the Great Pyramid is the last remaining wonder of the ancient world.
The monument is the largest of a family of three pyramids on the Giza plateau, on the outskirts of Cairo, and has long been rumored to have hidden passageways leading to secret chambers.
Archaeologists have long puzzled over the purpose of four narrow shafts deep inside the pyramid since they were first discovered in 1872.