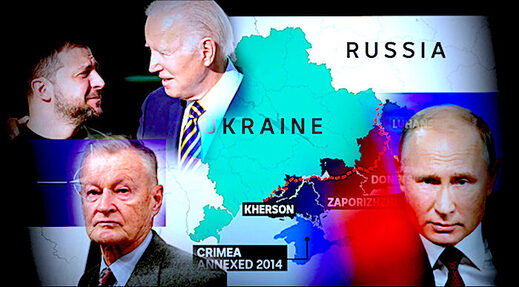 We are now living in the Raging Twenties of the 21st century . . . but the past has a tendency of catching up with present before evolving into the future.
In the aftermath of Watergate affair and its political fallout,
U.S. foreign policy was dominated by the figure of Zbigniew Brzezinsky (1928-2017) and his anti-Communist fervour and blatant
Russophobia
.
An ideological circumstance that was to lead to the emergence of political Islam and Islamist terrorism worldwide. As Brzezinski had
mobilized Islam as a weapon against global Communism
in the seventies (and eighties), and the resultant
blowback
set the stage for the American-led Global War-on-Terror
as a veiled 'Crusade against Islam,' spearheaded by George W. Bush and Barack Obama (2001-2017).
From War-on-Terror to New Cold War
In the wake of NATO secretary-general (1994-5) Willy Claes's
February 1995
proclamation that "Islamic militancy has emerged as perhaps the single gravest threat to the NATO alliance and to Western security" and of course, "
9/11
," the Brzezinski template gave way to Bush, Jr.'s neoconservative doctrine of pre-emption and the global War-on-Terror. Far from being a resounding success, the
Bush doctrine led to a new reality
— a
new reality
that normalized living in a state of constant alarm while being under equally constant surveillance (i.e. the
Patriot Act
), on the one hand, and a very real Islamist extremist threat to the West (with
Islamist terror attacks
in such varied places like Madrid, London, Paris, Istanbul and Brussels), on the other.
In the same breath, Bush and Obama's 'successful' fight against Usamah (spelled as Osama, by the American establishment) bin Laden (or OBL, in American parlance) and his shadowy terror group Al Qaeda was followed by the emergence of Caliph Ibrahim (aka Abu Bakr al-Baghdadi) and his Islamic State (or IS, formerly known as ISIS or ISIL). In this century, Brzezinski himself recognized the folly of the American-led Crusade against Islam, writing in
2007
that "[t]he 'war on terror' has created a culture of fear in America." Going on to lay out his Russophobic argument in full in the next instance - as
Russia and not Islam arguably represents "the real challenges" faced by the U.S.