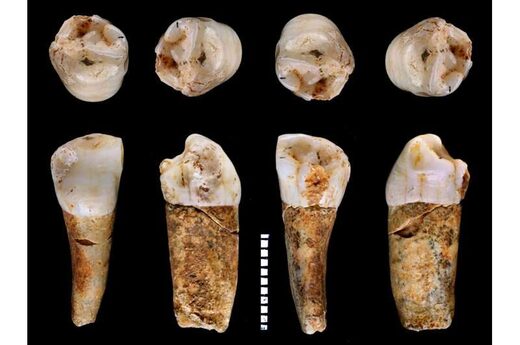 A study by an international team of researchers, led by the University of Southampton, has given an intriguing glimpse of the hunting habits and diets of Neanderthals and other humans living in western Europe.
The scientists examined
chemical properties
locked inside tooth enamel to piece together how pre-historic people lived off the land around the Almonda Cave system, near Torres Novas in central Portugal almost 100 thousand years ago.
Their findings, published in the journal
PNAS
, show
Neanderthals in the region were hunting fairly
large animals
across wide tracts of land, whereas humans living in the same location tens of thousands of years later survived on smaller creatures in an area half the size
.